MAUI INFORMATION PAGE

We love Maui. We were there in 2010 and we're heading back in September 2012.
The only down side is the approximate 11+ hours it takes for us to fly there.
I added this page for our friends who want to know more about this wonderful island. Enjoy!
Visit our 2010 Maui vacation page

Map of Maui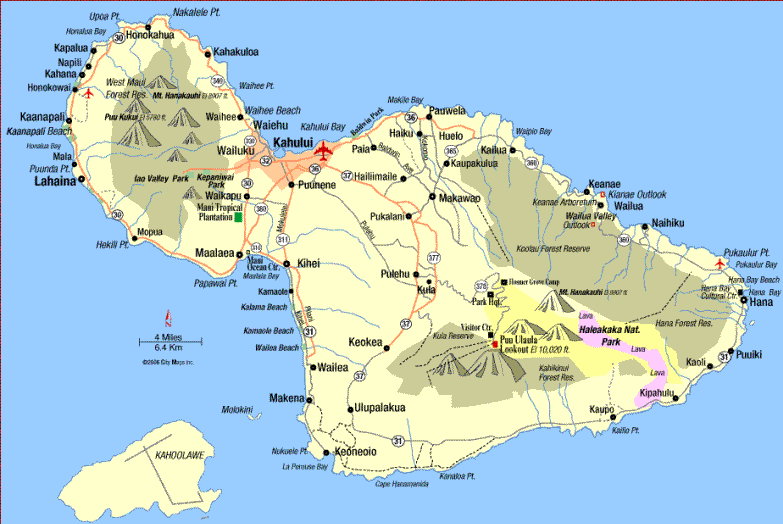 Take a Helicopter Ride
---

Road To Hana Information
More Maui Info
LA Times Story about Stars in Hana


---
Here are the Maui Hawaii facts you need for your vacation.
These links will take you to pages about Maui weather, air flights, a map, and more.
---
Things to Do...
The best site I found to plan activities in Maui is
Kayaking